Brabant Dagblad (a dutch paper) posts article about our next event. Check it out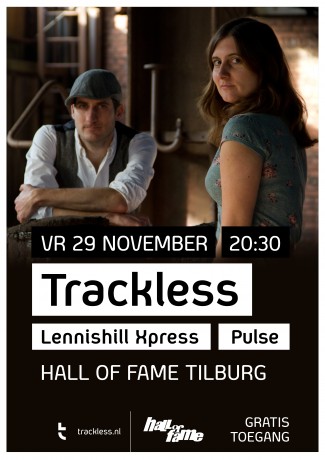 Last time we were invited to play in the Hall of Fame, our instruments were stolen from the backstage area. A huge emotional loss: seen from a musician's perspective your instrument is part of who you are! And of course without instruments, it was impossible to play, so the gig was cancelled.
The good news: we'll play again in the Hall of Fame, at the 29th of November. Together with Lennishill Xpress (band from the caretaker of the Hall of Fame) and Pulse (our friends) we'll play during this charity concert: the revenues from the bar will go directly to all the musician's who lost their instruments last time. So, come on over to enjoy the music and support us at the same time!